my crapalog
it came! it came! it finally came! my
patternworks
catalog. i saw the title sticking out of marah's arms after she came back from the mailbox.
but wait! what's this?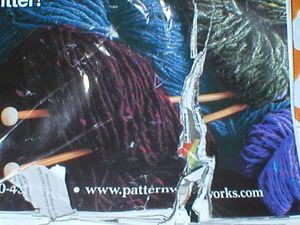 a huge tear that runs throughout the entire catalog! check it out: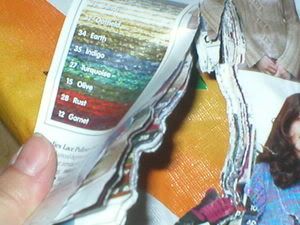 it was still a little legible, but not easily so. the kind lady at patternworks said she'd send me another one (i called right away!) this would be another case of what my dh calls "knitting 911", as in a major emergency. well, it isn't major, but it ranks up there in my list of knitting maladies.

i finished a sleeve for saltpork while gabe was at gymnastics last night. this morning i started the front portion. i've decided that i will rip out the back part. i don't want to say, "yeah, i made this sweater. i also made this mistake on said sweater." i just want to say the first part.

i have to add here that i am 109% addicted to
big money
at popcap.com give it a try. it will devour your life.

so anyway, here's some pix of the afghan i'm working on - in caron one pound. the color is cape cod blue. here's a detail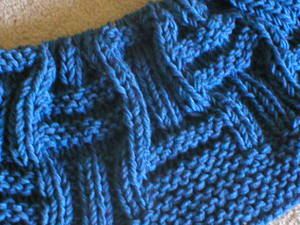 and just a shot to show what i've done so far: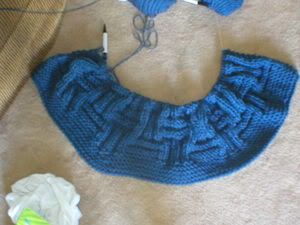 lastly, check out this shot - it's fall, right? then why is my oriental apple tree blooming (something it only does in the spring)?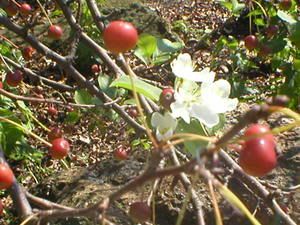 what in the world?!