sentimental journey
did you ever have one of those moments or hours when you think about where you grew up and how it seems like another world from the one you're in now?
i went and visited my grandmother the other day. she's in a nursing home. this was the first time i walked in and she looked at me with a vacant look. i think i'm only realizing it now.
she didn't know who i was.
when i got up to her wheelchair, she said hi, but only because we were standing right there, looking at her (marah and gabe came along). she would then drift in and out of recognition, sometimes calling me "shell" (my childhood nickname), and sometimes calling marah "shell." she thinks everyone that died is still alive. did i see uncle pete lately? willie and brian took some puzzles upstairs and she doesn't know where they got them.
they're all gone, some of them long gone.
when you're there in the presence of someone who has just always been there, and suddenly you aren't "there" to them, it isn't as devastating until you go home and really think about it.
i researched baltimore, where i was born, and looked up dundalk, our little town outside of the city. here's some pictures, for the sake of family who read this (and maybe anyone else out there who knows the area):
here's the circle burger. they had good burgers. now it's a pizza place or something.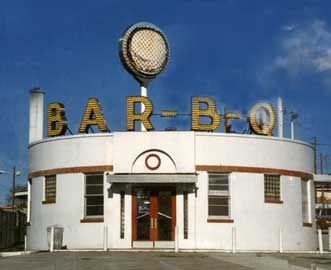 this is a picture of how the old shopping strip used to look: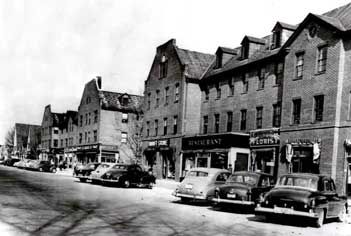 they used to have a restaurant there called the "white coffee pot." i did NOT like their food, but i liked going there with granny and pop. they also had a kresge's, who made great grilled cheese. where did the old five-and-ten's go?
here's the goodwill, where granny and i bought my scarlett o'hara halloween costume: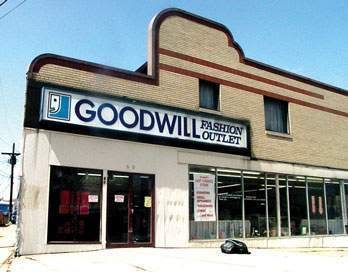 and here's the checkerboard tower, which used to be by the eastpoint mall: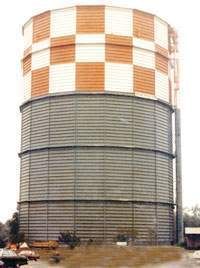 this all seems alien to me, or dreamed up. yet these places, when i was little, meant i was home. although they all look different now, and some are even gone, they are still home. i'm hoping that in some way, even though "shell" is gone to granny, one flicker of recognition upon seeing my face will bring a sense of "home" to granny, too.