gotta have my pops
i am a cold cereal hound. i'm 34 and probably should be past this phase. long past it, even. but i will never, ever outgrow my love for little hard crunchy nuggets of sugared wheat/corn/rice/oats.
and we have POPS!!!!!!!!!!!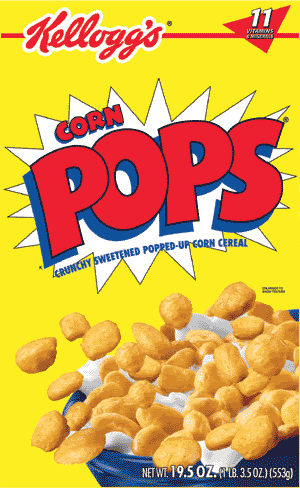 ahem. anyway, i began working on mike's birthday scarf last night while he slept. mwah ha ha ha. here's a quick glimpse: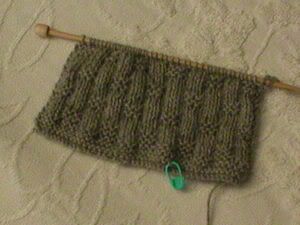 i'm using plymouth's baby alpaca DK in a nice peaceful grey. the skein is over there on the bed and it almost looks like a little soft animal in repose.
huh?
anyway, it's one of plymouth's textured scarf patterns for their indiecita alpaca yarn. it's kinda slow going with the size sixes and all, but i'm bound and determined to have it finished for 11/4. if i don't, he'll just have to make do with an elongated alpaca hankie.
he also has requested a bunch of stuff from anime arigato , which i will be happy to begift unto him. we're an anime family! i think it would be fun if we all learned japanese together.
tonight is trick or treat, and i'm hoping the predicted drizzle fizzles. mike reminded me that we bought these huge ponchos at disneyland. the ponchos would cover up the kids' costumes, but they'd still get the candy.
and that's all that matters.
my pops await!