zzzzzzzzzzzzz
ha ha, silly me, bringing my pillows and sleeping bag to a girl scout camping trip. i mean, what was i thinking? sleep? me?

ha.
the girls (and i!) had a great time. you wouldn't believe the place we stayed in: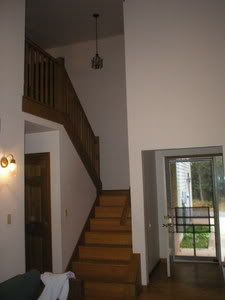 that's a view of the living room and loft/stairway. it used to be someone's house, and it is on girl scout camp property. it was gorgeous! a sunroom with skylights, living room, dining room, huge kitchen, two-car garage with tables set in it for activities, and three bedrooms upstairs. the girls were up there and i think finally settled down around 3 a.m. (we had told them lights out at 10, all quiet at 11 - silly us!). they were whispering, so i guess that was quiet enough. we had a blast! however, too many daddy-longleggers crashed the party. who invited them, anyway!??!
i know it may seem that we really were not roughing it, but we did cook outside for our meals. that counts for something, right?!?!

remember that noro kureyon that i ordered the other day from
www.woolneedlework.com
? it came while i was gone, so that was an added bonus to come home to (mike and gabe were treasure enough!)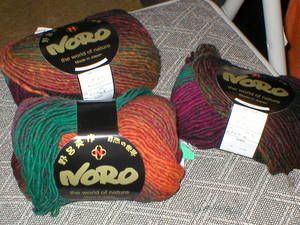 booga bag, here i come!
finally, lauren showed a picture of her knitting bag the other day, and i thought i'd share mine. guess what color it is?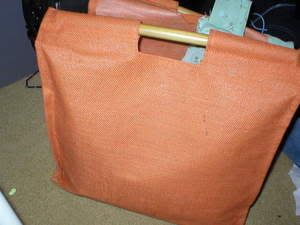 but when we were at stone harbor last month, a seagull who obviously was not a knitter decided to leave his "signature" on my bag. see?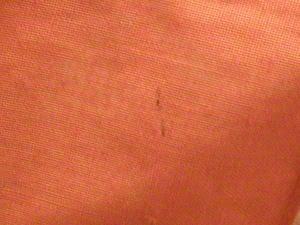 i heard somewhere that it was good luck to have a bird shoot the pants cannon on your car window or shoulder. does a knitting bag count?