baby, it's cold outside
but i've got my smokin' needles to keep me warm. i finished marah's poncho (sort of):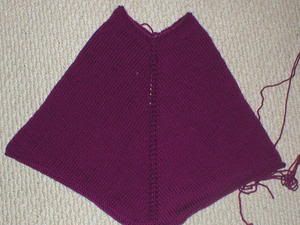 as you can see, i still need to do the weaving bit, as well as add the fringe. it won't be an xmas surprise, because i had to try it on her to make sure it would fit her. i had used 10 1/2's instead of 13's, and while i think 13's would've been a better idea, the 10 1/2's were fine. could it stand to be a little bigger? yeah. does it still fit her? yeah. will i complain? not at the moment. anyway, i enjoyed doing the crochet bind-off and found that it really made for a nice edge. it was the first time i'd used that method, and it won't be the last.
i went and met with heather on sunday at a coffee shop to knit. but we didn't knit one stitch. no purls, either. know why? the rowan magpie wool i bought for my dad's london beanie was a tangled mess. heather was kind enough to sit there and do the majority of the untangling. we (mostly she) worked at it for two hours straight, while we enjoyed our orange rooibus tea, chatting away about all sorts of stuff.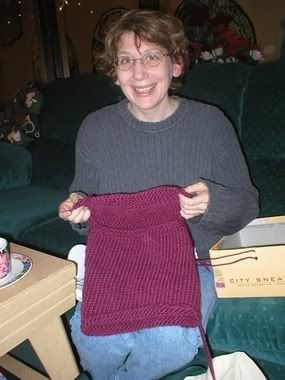 here she is, with her fabulous wine-colored lamb's pride bag, pre-felted. great work, girl!

anyway, when i got home, i worked four more hours until i saw that he was on abc family. mike kindly volunteered to finish unraveling the mess while i sat and watched this: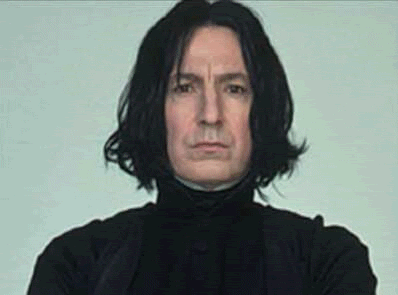 oh, yeah, i watched the rest of the cast in the movie, too. i mean, there were other people in the movie, right? i, uh, well, um . . .
i'm almost done with my dad's london beanie, done in a larger size, thanks to this. it is turning out really nicely, and i hope to be done with it by tonight. i love how knitters are sharing all of these awesome ideas and fixes for things in this wonderful knitblog world of ours. i have only one awesome and wonderful thing to share with you right now: