it's january 11, which means that . . .
i must wish a happy birthday to that colonial cutiepie, mr. alexander hamilton: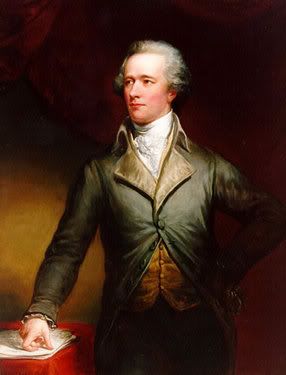 happy birthday, al! feel free to visit your morbid side and leave him a little note.

well, today was my first knitting club meeting - and it went very well! i ended up having about 15 girls and their moms, and we squeezed into a cozy little nook at the bookstore. i only had to teach three girls how to cast on, and one of them already knew how to knit, so it wasn't as hectic as i had worried it would be. we meet again next month, when we'll be learning about essential knitting tools, different types of needles, and all about a kids' knitting book (kids knit, sarah bradberry). this time around i gave them info about different types of yarn, and i passed around a few samples of them, minus cashmere, angora, and linen. they seemed to really like the mohair!

marah is working on a cat toy from the above mentioned book. isn't she doing great?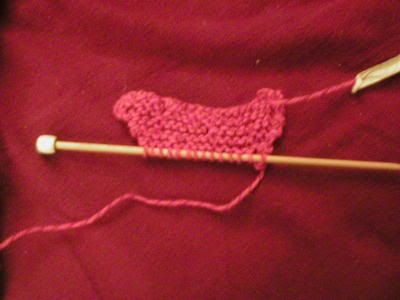 she's using up some of my leftover cascade quattro, as i'd mentioned before. she has a few more decreasing rows, and then she's ready to cast off and add some fringe, a string, and a bell for cloudy to enjoy :)

i finished one of my trekking xxl socks from the yankee basic socks pattern . i chose the 3x1 ribbing. i've decided to give these to marah for her birthday, which is coming up in two weeks. she'll be 10. where did the time go?!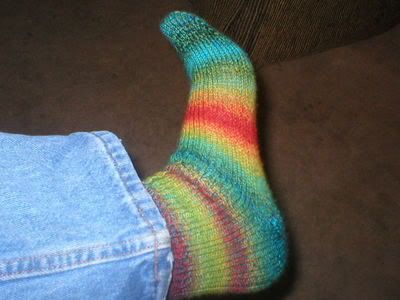 i hope she likes them! i'm happy to point you in the direction of a knitty bloggy friend's first sock - the incredibly beautiful and kind elisa! she did an awesome job! welcome to the world of socks, elisa. now you will never escape. mwah hahahahahhahah

while i'm working on that, i need to focus on kyoto because the yarn for the top portion finally came in!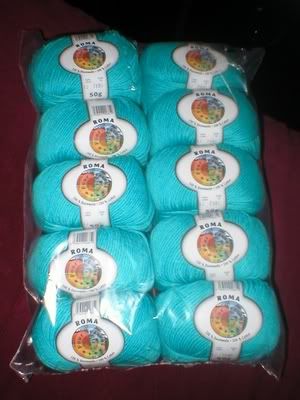 i need to go to a lys and get some black for the bottom and then i'll be a castin' on!